What Others Say on Facebook
Our deal is too good to be legit, but it is legit!
... read more Making my third order soon! Very happy with the quality of tumblers and the quick shipping time. Highly recommend!

Rose Halverson


2022-07-14

... read more Excellent tumblers. No flaws. Sublimation takes to the tumblers beautifully. Definitely will buy more.

Janice Michalke


2022-04-18

... read more I was very excited to find this company. I was a little nervous about ordering just because I never heard of it and thought the deal was too good to be true. It shipped so quickly and sublimates great

Mary Hundrieser


2022-04-23

... read more I would highly recommend these tumblers to anyone doing sublimation. I have ordered the regular 20oz and the 20oz matte finish and love them both. Both take color amazingly and my customers are so happy with the quality. The price is great just wish they had more options for cheaper rates if you purchased more than 2 cases. The shipping is fast and I love the free shipping so thank you for that. The rubber bottoms are the best love the larger size just wish they had an option to buy more of them.

Mike DeGolier


2022-05-31

... read more Absolutely recommended! I've ordered twice. Both times, shipping was FAST! They sub beautifully! I am a lifetime customer!

Dixie Steed Wilson


2022-02-17

... read more Fast shipping and great product.😁

Bird Brain Design


2022-03-28

... read more I stumbled upon this company on Goggle and love the beer can glass tumblers. They look great. I will definitely be ordering more.

Mar Podr


2022-07-06

... read more The USA warehouse products you really do have tracking within 15 minutes, and ships the next day! I have been using the new frosted glass tumblers and they are packaged extremely well and sublimate great!

Laney Bair


2022-05-01

... read more Tumblers were delivered earlier than anticipated, sublimated beautifully, and are better priced than most places. Placing my second order today.

Stephanie Stringer


2022-04-10

... read more These are great tumblers and I had them within 3 days. I would definitely recommend this company.

Kathy Friedhof


2022-02-12

... read more I finally ordered their clear sublimation beer cans and they said that It can also work with regular vinyl products I tried it and a clear coating kept coming off the clear glass can not sure why but ended up ruinning it. I messaged them and they where not helpful at all. been waiting for a reply back now for 3 days it sucks because I'm a repeated buyer and decided to try something new and bought the clear beer glass cans instead and now I have my first issue ever and it seems they dont want to help me at all

Yadi Marie Gonzalez


2022-08-31

... read more I have just received my second order from Promoware! Five stars all around!!!!! My tumblers came within 24 hours. They sublimated beautifully. They will be my go to for my tumblers.

Kathy McCarty Cathcart


2022-04-07

... read more Good product, fast delivery

Jordana Darrow Hollander


2022-04-09

... read more Very happy with cups!! Fast shipping

Jayme Gibbs


2022-01-29

... read more love the price and shipping is fast

Roy Rich


2022-03-07

... read more These are great. Cheaper than where I used to get mine. And they come with more things. Straws, wraps and rubber bottoms. Definitely a good deal. And packaged well. This was my first order and I was missing the straws. But I was offered a $10 refund. They said the US warehouse doesn't hold spare straws. That was a little disappointing. But I am definitely willing to try again and order from this company a second time. Hopefully the straws will be in there next time.

Alexie Ezekiel


2022-04-22

... read more Great service, great products. Fast shipping

Bob Beebe


2022-03-10

... read more These tumblers are great! No flaws, they sublimate amazing and they ship quickly! Customer service is also quick and easy to work with! Plus they are amazing prices for bulk order! I know that I won't order any where else!

Shay Lange


2022-04-18

... read more I have ordered from them several times and besides great pricing, their delivery time is great as well. The 20oz skinny produce great color images. Like any sublimation blank, paper and ink and method play a huge part in your success. I use an SG1000 with SG ink and TexPrint paper. I use the tumbler press from PNW Sublimation. I don't have mine set up like they want, but my set up works beautifully!

Ernie Rodriguez


2022-09-20

... read more Their cups are great quality and price and shipment is quick.

Teresa Staton Booker


2022-09-05

... read more 25 oz. Clear Glass Tumbler (25-pack). Arrived quickly, in a very secure box, no broken items. The tumblers sublimate beautifully, and the free shipping was awesome! Thanks!!

Michelle Bilodeau Gazey


2022-09-13

... read more Promoware was able to get my orders to me very fast. The tumblers sublimate excellent!

Raquel Kines


2022-03-23

... read more The prices are the lowest I've found, I received my order in less than a week via UPS and the cups are great quality! I will definitely be ordering again!

Shasta Carranza


2022-02-16

... read more I ordered 1 case (25 cups) so far. 13 out of the 25 had minor defects like small dents or raised areas on the side or bottom that may not be visible with sublimation on them. The fact that they ship from the US is great and makes for fast shipping. Came with all items as said. (Box, rubber bottoms, metal straws, and cups).

Shawn Wright


2022-04-06

... read more Love the cups. Super quick shipping, awesome prices and definitely my go-to company for my sublimation tumblers.

Kurt Mitchell


2022-08-24

... read more I love these tumblers. Get service and I received the tumblers very fast. Very pleased.

Becky Pyle Nelson


2022-03-06

... read more The customer service is great to work with. They resolved any problems I had immediately. The glass tumblers are perfect for sublimating. I'm really happy I picked this brand and company for my supplies.

Shantel Thompson


2022-10-13

... read more We love the quality and the price of these tumblers. The print comes out so smooth and clear. I love the fact they give us the wrap sleeve. The tumblers come out so crisp and have a nice shine to them. I will be using them for my tumblers projects going forward. They shipped with in the week of ordering them.

Crystal L DeLong


2022-02-28

... read more Just received my 3rd round of 20oz skinny tumblers and like always they shipped fast and are ready to use thanks for being my go to for tumblers!!!!

Andrew Weaver


2022-10-26

... read more I have already ordered 2 cases of regular 20oz skinny tumblers, 1 case of the blue glow in the dark 20oz skinny tumblers and a case of the 30oz skinny tumblers and they are perfect! Fast shipping friendly service! Definitely will be my go to for my next orders! Of course I wish I had a discount code for every order but who don't… so wish I could share a video of a glow tumbler but I can't on here..

Theresa Sharp


2022-06-22
What Others Say on Facebook
Our deal is too good to be legit, but it is legit!
... read more The tumblers are great! Exactly what I needed! I will be ordering again! Fast delivery, too! Thank you!

Sharyn Claire Hall


2022-10-27

... read more Great products! sublimate really well and I love the bonus stuff it comes with! definitely ordering again! thank you

Haleigh Wovo


2022-06-13

... read more Recently place an order for my tumblers within 4 days I received my tumblers super fast shipping great to sublimation on and great prices . I will be ordering my second box soon .

Jennifer Serrato


2022-08-22

... read more I received my order within a week and I am very satisfied with them.

Rosie Wineland


2022-04-23

... read more Love love love these 20 oz skinny tumblers! They sublimate so good!!

Jessica Lynn King


2022-04-20

... read more The USA warehouse products you really do have tracking within 15 minutes, and ships the next day! I have been using the new frosted glass tumblers and they are packaged extremely well and sublimate great!

Laney Bair


2022-05-01

... read more Order twice got my order the next day very impressed and will continue to do business with them. Thank you

Angela Velazquez-De Jesus


2022-10-14

... read more I have ordered several different sublimation blanks and they have all been amazing. I did a frosted glass tumbler tonight and I love it.

Melissa Pipkin


2022-06-02

... read more One of the best places to get wholesale blanks. Quick shipping and great customer service

Carl Hurst


2022-08-06

... read more My first time doing Sublimation. Fast shipping, good price and they turned out great.

Venus Martin


2022-08-05
Custom Corporate Gift Mug for Promotion

You can get real factory direct price here, generally, our landed price is 50% cheaper.
Why? The answer is obvious!
We are factory
We are based in China

Our in house designers and product export will assist you on customizing.
Years of experience on this industry will help you to avoid drawbacks, mistakes and potential problems.
Our online design room let your hands as fast as your thoughts.

We have more than 800 metal and plastic drinkware items available to choose from and the number is growing.
They are distributed into clear categories like: Travel Mug, Coffee Mug, Water Bottle, Thermos Flask etc.
Our online filter system enables you to find the right item much faster.

Want us to help you to outsource a specific with your photo?
Need a custom corporate colored spray coating?
Want us to shot high definition photos of your ordered item for presentation?
There are more services !
Do You Have These Experiences?
Time Consuming to Find a Suitable Item for Your Project Due to Lack of Enough Information to Make the Decision?
Can't Get an Accurate Quotation in Time When You Are Being Chased by Client?
Waiting Your suppliers About Product Data Impatiently?
Being Chased by Your Client for a Mock Up, But Your Designer is Not Available?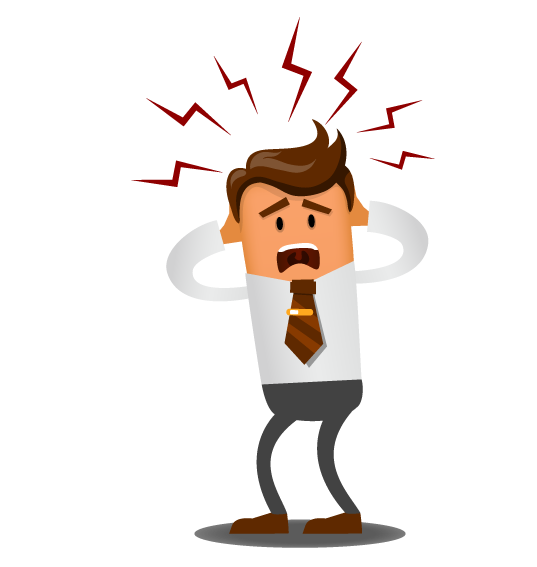 We are Here to Solve These Problems
Developed User-Friendly Product Filter System on Our Website
Developed an Efficient Quoting System, Detailed and Accurate Quotation Sheet Can be Sent in Timely Manner
Having In-House Designer Assisting Customers on the Work Related to Artworks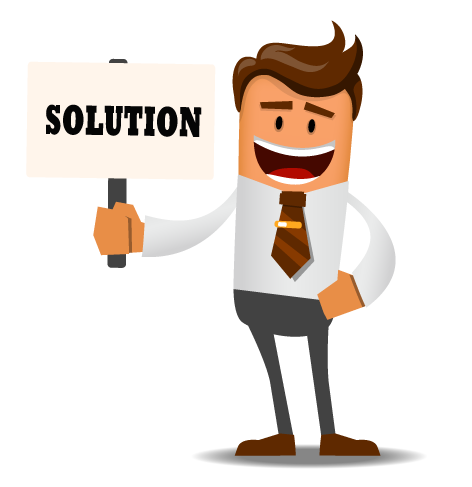 Our Success is Based on Your Success
Make You Impressive in Front of Your Clients is Important to Us!
Making Your Idea Into Reality
Starting a custom mold project is an adventure, your supplier's experience, project management is the vital part to make a success project.
PromoWare is your solution to making your idea into reality!
Our expertise in Original Equipment Manufacturing (OEM) is impressive with over 10 years experience in our business line, we can help you avoid as many drawbacks as possible.
We are willing to share the risk with you by accepting partial payment in advance.